Transformative Mentoring for Aged Care
Do you want to be more effective in your role and in the effectiveness of your team? Do you want to grow as a leader? Then Transformative Mentoring is likely to be of benefit to you.
Transformative Mentoring focuses on identifying your strengths and learning how you can leverage those strengths. Learn how to 'show up', 'speak-up' and be a key influencer in your workplace and become an industry leader who can make a difference.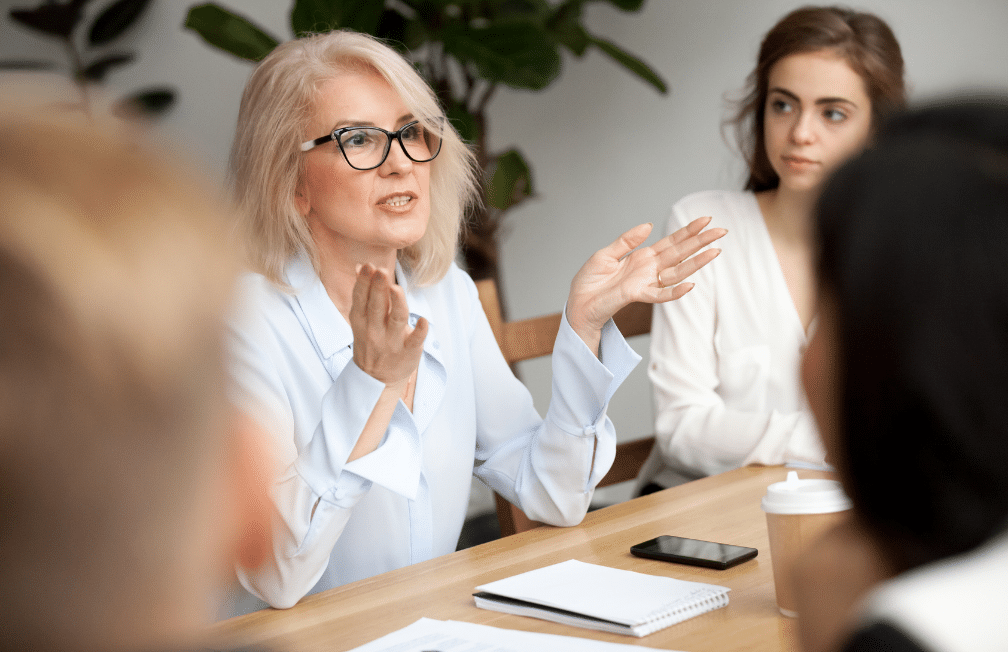 Who is Transformative Mentoring For?
Transformational Mentoring is for those in leadership positions at any level. It fosters growth, maximises leadership potential, and seeks solutions to overcome obstacles. Some of the most common mentoring areas include:
Authentic leadership and being true to yourself
Transitioning to new roles and taking on new responsibilities
Executive presence and influence
Managing the politics and emotional intelligence
Positioning yourself for growth and opportunities
Strategic leadership and business planning
Innovation and creativity
Managing challenging relationships
Building high-performing teams
What is the Investment?
30 min 'taster' session is FREE!!! Contact us for pricing to suit you.
What Can Elizabeth Offer in Transformative Mentoring?
Elizabeth brings you over 25 years of executive management and leadership experience work with people.
Qualifications:
Graduate Certificate in Professional Supervision
Master of Arts (Ageing and Pastoral Studies) with Distinction
Master of Business Administration
Master of Education in Adult Education
Chaplaincy Intern with Chaplaincy Australia with 2.5years experience
Elizabeth is an Associate member of AAOS (Australian Associate of Supervision)
During her internship, Elizabeth is being supervised through Group Supervision, Individual Supervision and participating in monthly professional development sessions in Professional Supervision.
Elizabeth Pringle
Elizabeth's focus is on equipping individuals and organisations to offer quality of life to older people so they can live a meaningful, purposeful, and enriching life.
Elizabeth Pringle brings over 20 years management experience in the areas of executive management, learning and development and quality management in a range of industries particularly aged and community services. Elizabeth has many years experience in ageing and spirituality and this is now her primary area of focus.
Sign up to our Newsletter
(We do not share your data with anybody, and only use it for its intended purpose)